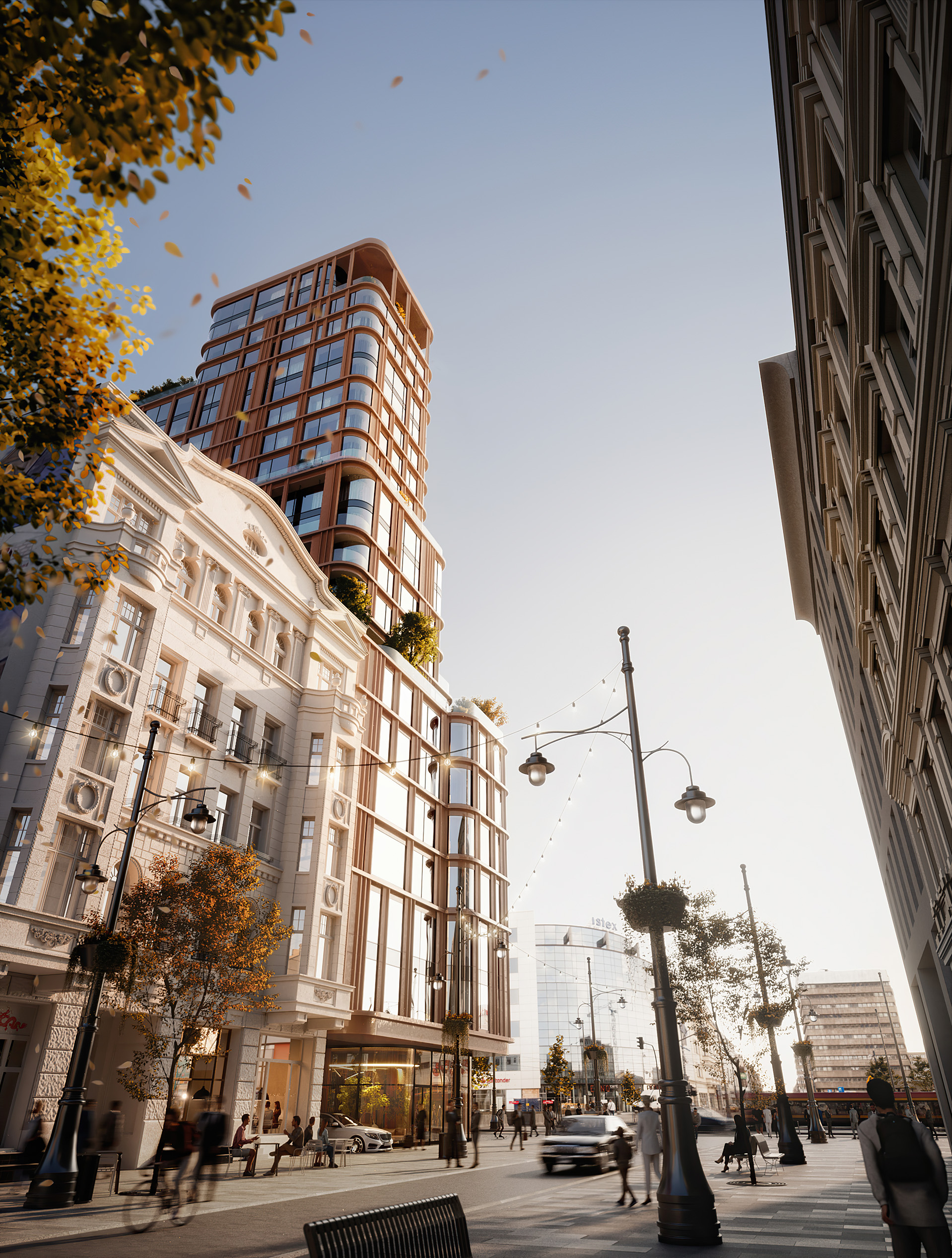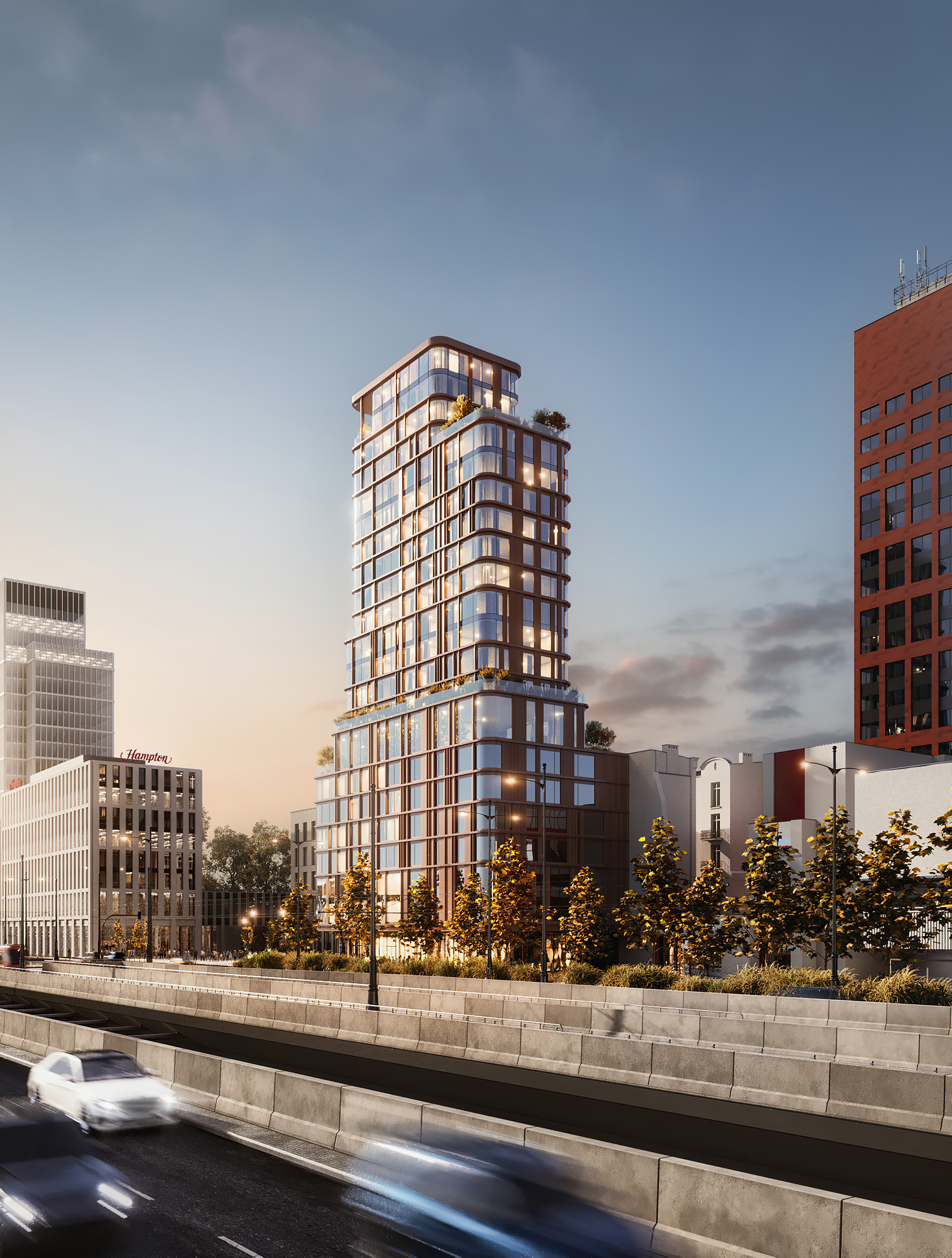 Location: Łódź, ul. Piotrkowska 154
Design Team: Maciej Taczalski, Karolina Taczalska, Mateusz Cyganek, Dawid Olszak, Natalia Mostowska, Marta Brycht, Maciej Mądry, Katarzyna Dominiak
The architectural idea seeks to create a building filling the space on the corner of one of the most important intersections in Łódź, that allows for compositional closure of Piotrkowska street. Due to the corresponding height to the tower blocks on the other side of the road it will serve as an enclosure of the city's thoroughfare. The design involves a retraction of the building mass above the level of neighbouring tenement house emphasizing the readability of the existing, historical frontage of Piotrkowska street.
The building will tie in to the existing cityscape through levelling the setoffs with heights of the surrounding edifices. The way the building mass is shaped allows for creating multiple terraces (with a possibility of turning them into rooftop gardens), with the view spreading across the whole city centre. The uppermost storeys will allow to observe the layout of the former Piotrków Route as well as city gardens, that remain invisible form the ground level.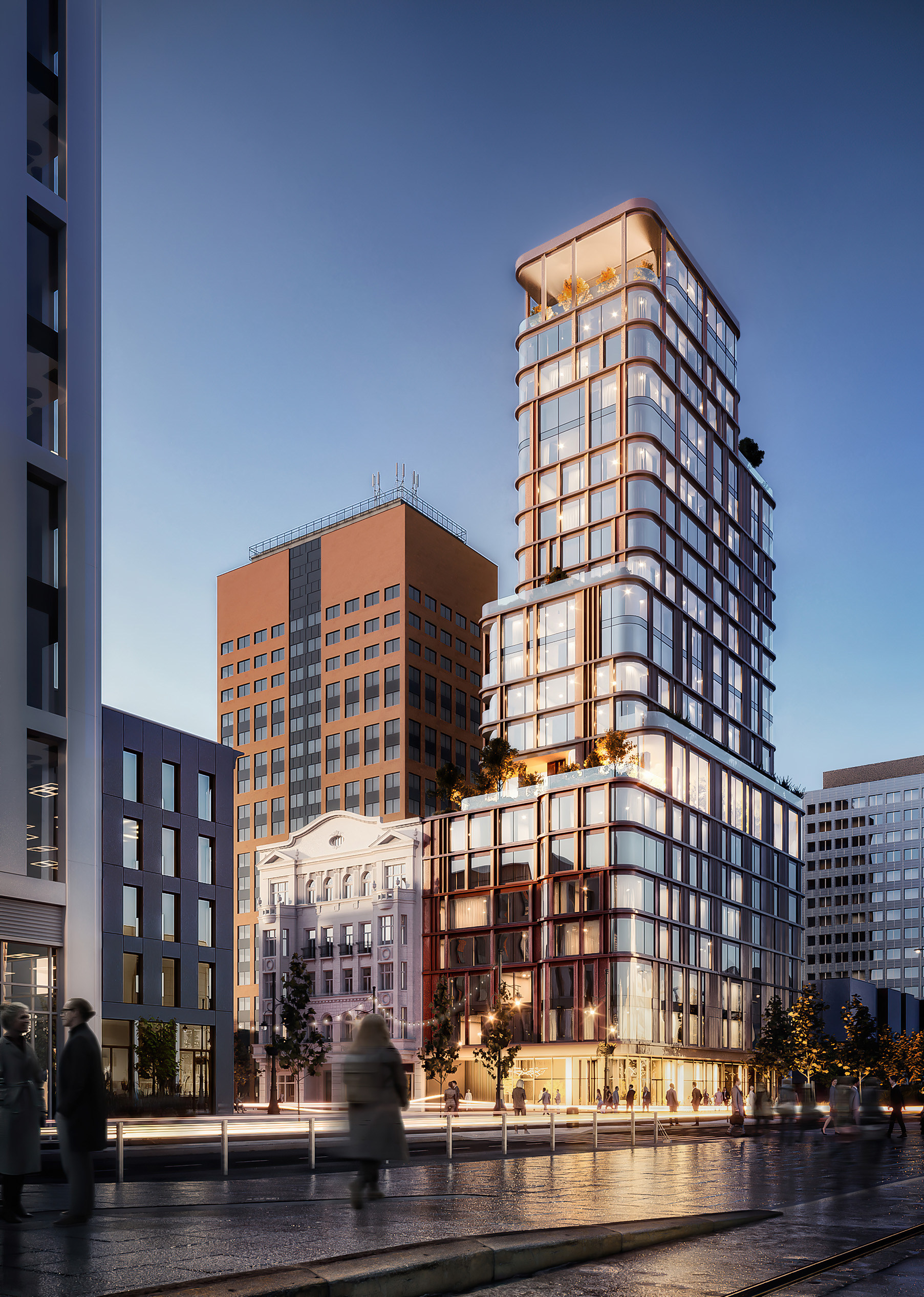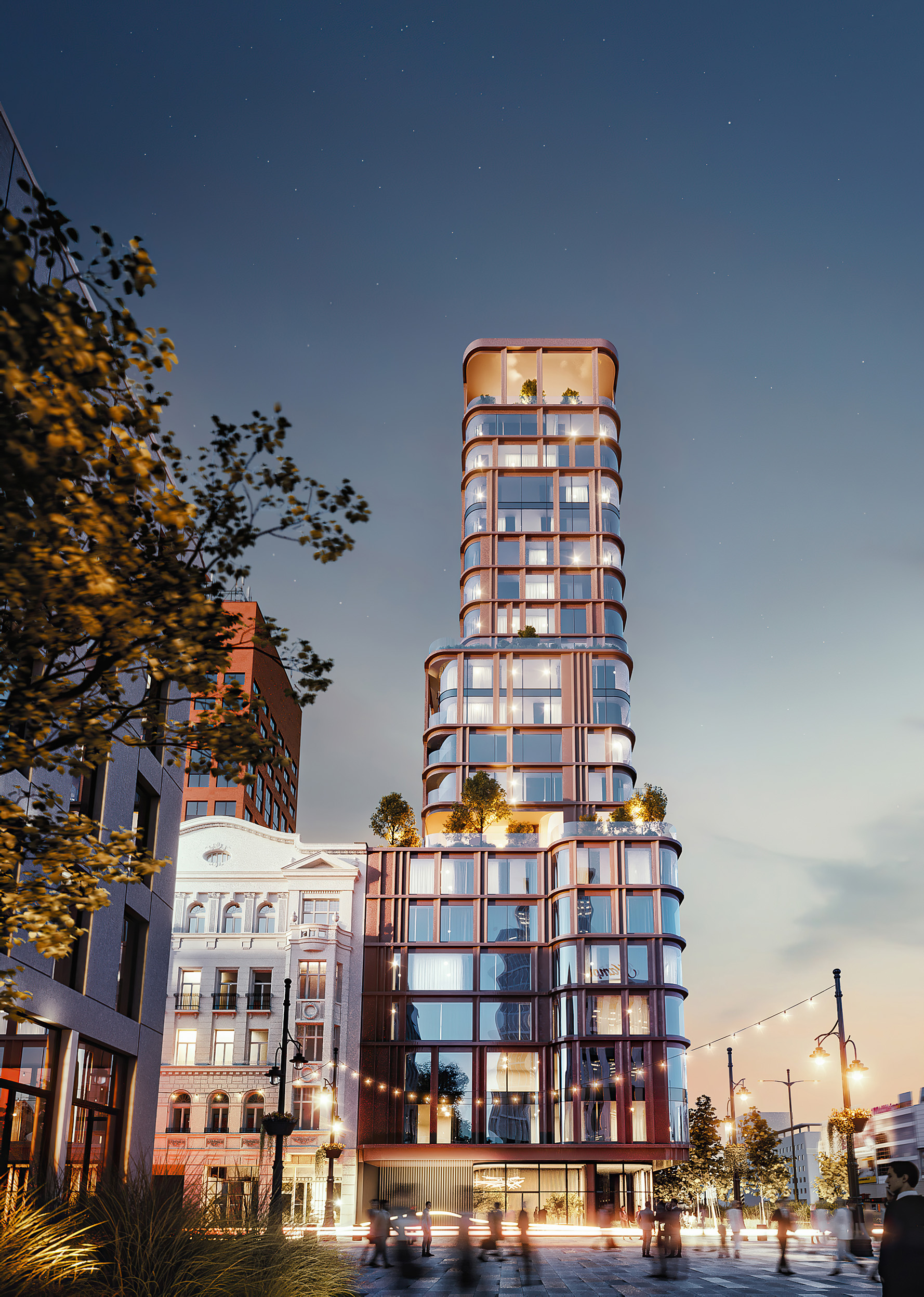 The building reflects the ideas of modernist architecture, found within its surroundings on Piotrkowska street, but takes on a more contemporary approach due to the nature of the façade materials used. Simultaneously, the oriels with modern detailing correspond with the established way of shaping facades within the street. Elevated height of the ground floor maintains the continuity of adjacent building's fronts and together with a glazed façade and elegant curvature of the corner, gives the building a metropolitan character. The rounding of the corners also intends to direct the east-west pedestrian traffic along Piłsudskiego Avenue to the axis of Piotrkowska Street.