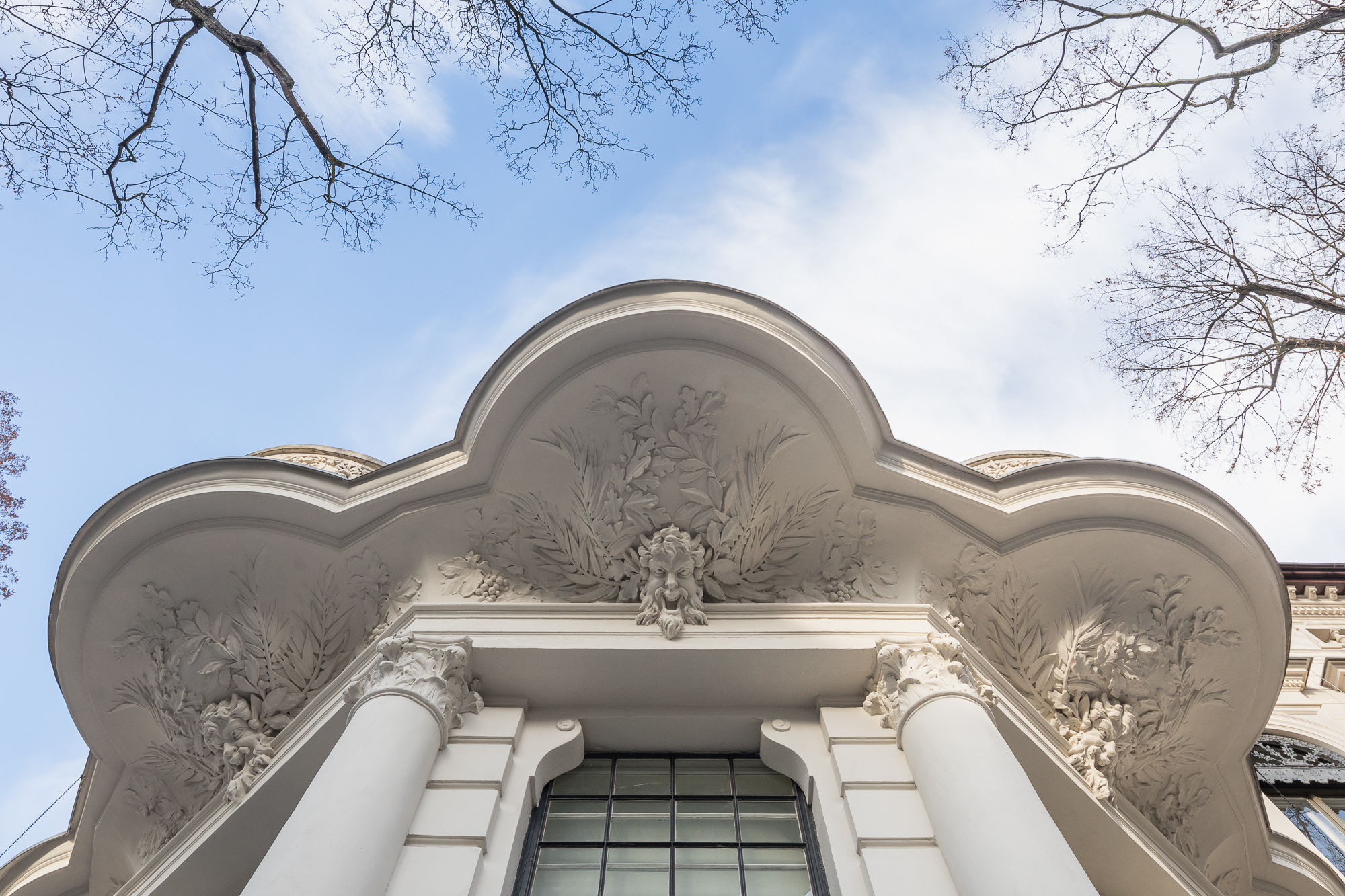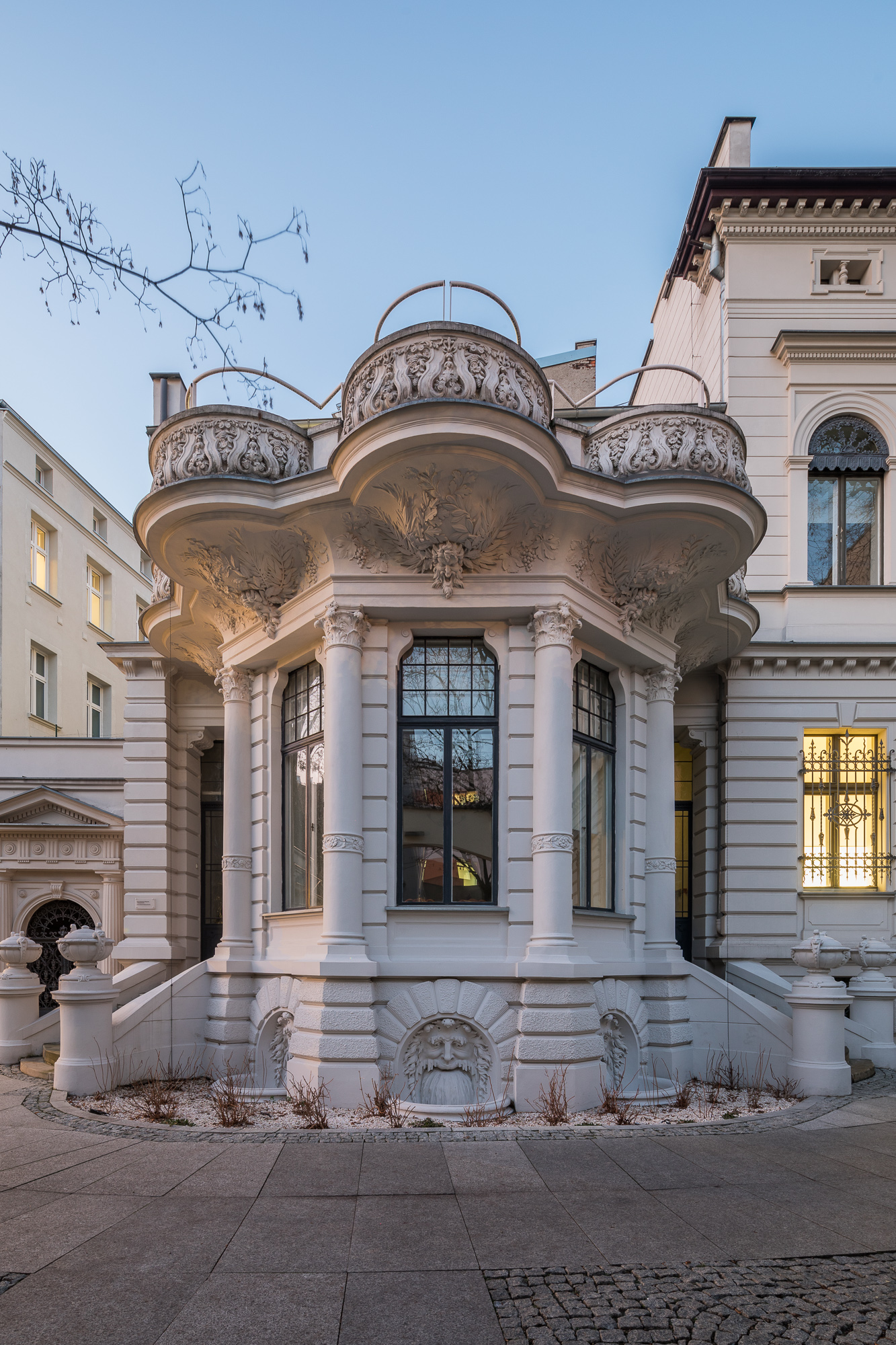 Outbuilding of the former palace of Maurycy Poznański and Sara Salomey née Silberstein
Investor:
Museum of Art in Łódź
Location: 43 Gdańska St, Łódź
Area: 723 m2
Realization: 2014
Team: Maciej Taczalski, Karolina Taczalska, Marek Solnica PUiA
Photos: exterior 4wymiar, interior Jacek Olszewski
In 2014, according to our design, a comprehensive renovation and reconstruction was carried out, aimed at, on the one hand, adapting the building to modern requirements for museum-exhibition and office facilities, and on the other hand, conservation of the preserved and reconstruction of missing or degraded elements of the decor, both richly decorated facades and interiors .
The annexe of the former palace of Maurycy Poznański and Sara Salomey née Silberstein was built in Łódź at 43 Gdańska St, designed by a well-known Łódź architect, Adolf Zeligson, a private friend of Maurycy. According to sources, the palace was almost finished in 1902. After Maurycy's death, his nephew, Maurycy Ignacy, moved into the palace. During the war, the building was taken over by the German occupiers, and after the war, by the communist authorities, who gave it to the professors of the University of Łodź. Since 1945 (actually since 1948, when adaptation works were completed) the building has been the seat of the Museum of Art (previously known as the Museum of History and Art). The buildings are entered in The Register of Monuments of the Łódź Voivodeship under number A/42 by decision of January 20, 1971.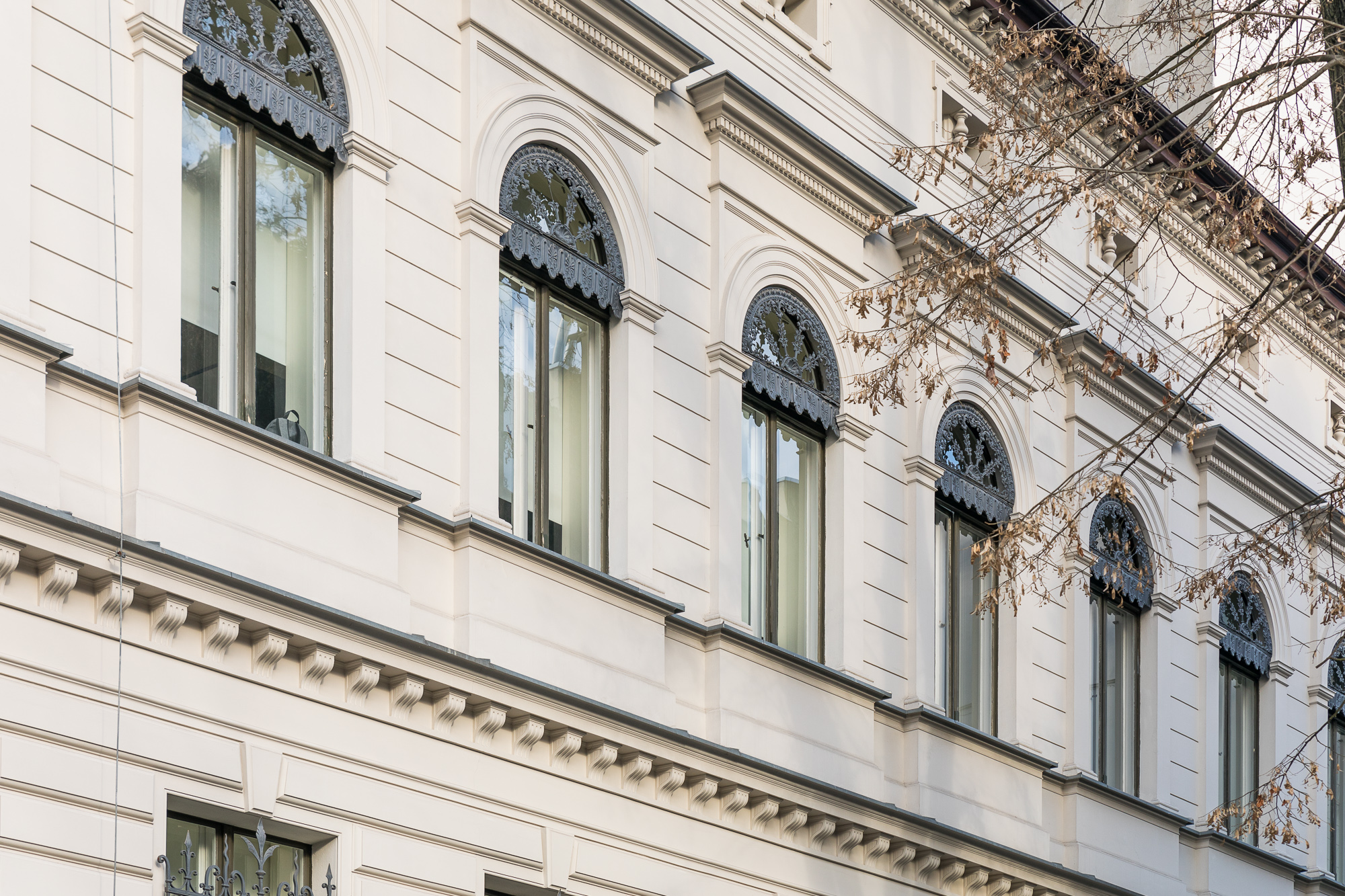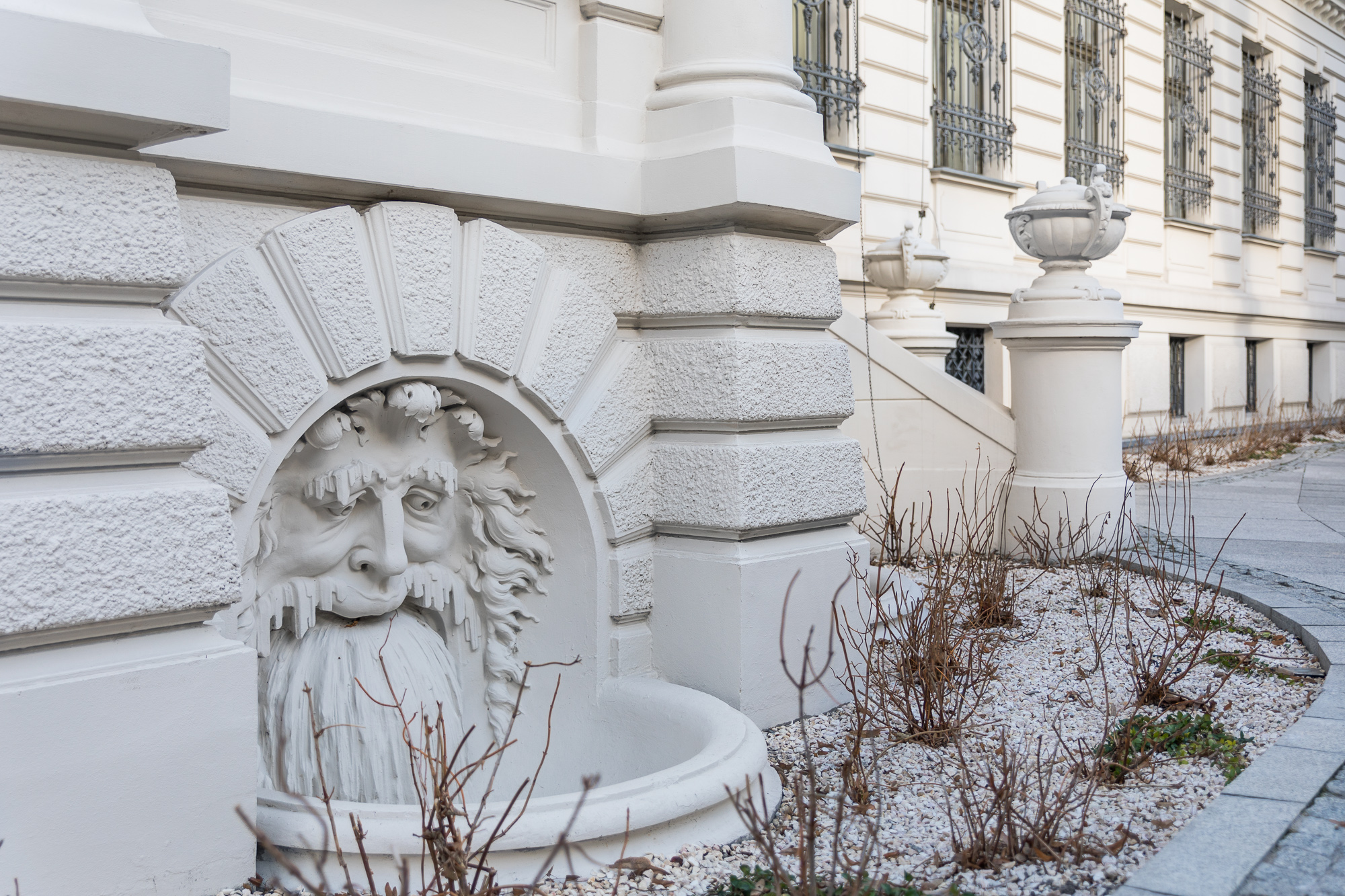 Elementy wystroju wnętrz zostały zachowane i wyeksponowane, zabytkowa stolarka i ślusarka okienna i drzwiowa, dekoracyjne kraty, metalowe lambrekiny na oknach 1 piętra, boazerie wewnętrzne, drzwi do szaf ściennych i inne elementy historyczne poddane konserwacji. Na podstawie przeprowadzonych badań konserwatorskich została przywrócona oryginalna kolorystyka elewacji, drzwi i okien. W dawnej oranżerii (obecnie gabinet Dyrekcji) zachowano i odrestaurowano oryginalne metalowe okna i drzwi. Zmodernizowane zostały instalacje, a obiekt dostosowano do obowiązujących przepisów z zakresu ochrony przeciwpożarowej.
Wnętrza celowo wyposażone zostały w nowoczesne meble nie nawiązujące do stylu historyzującego, co miało być formą dialogu pomiędzy Muzeum Sztuki prezentującym sztukę nowoczesną a historycznym duchem miejsca, w którym akurat przyszło mu mieć swoją siedzibę.