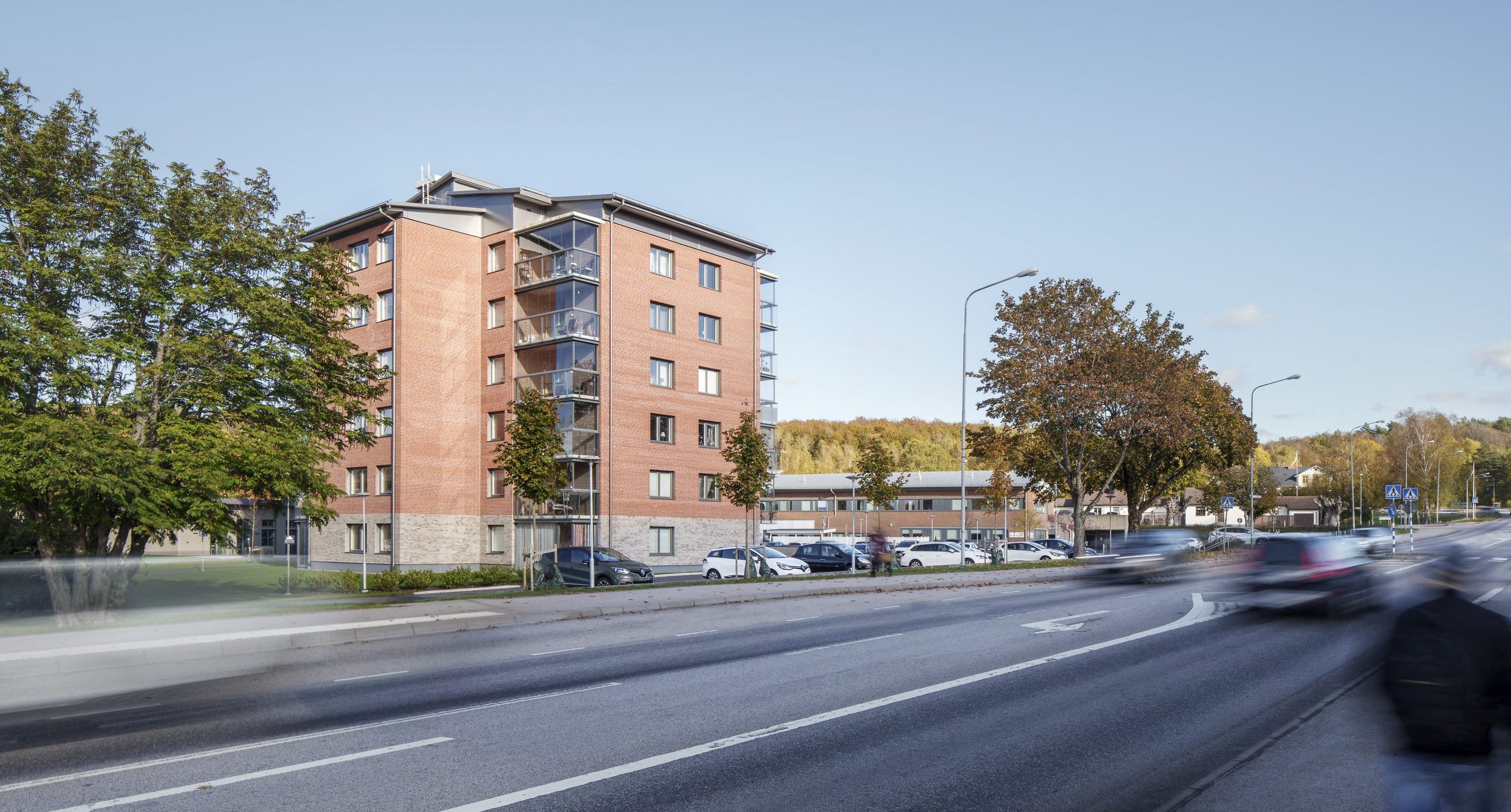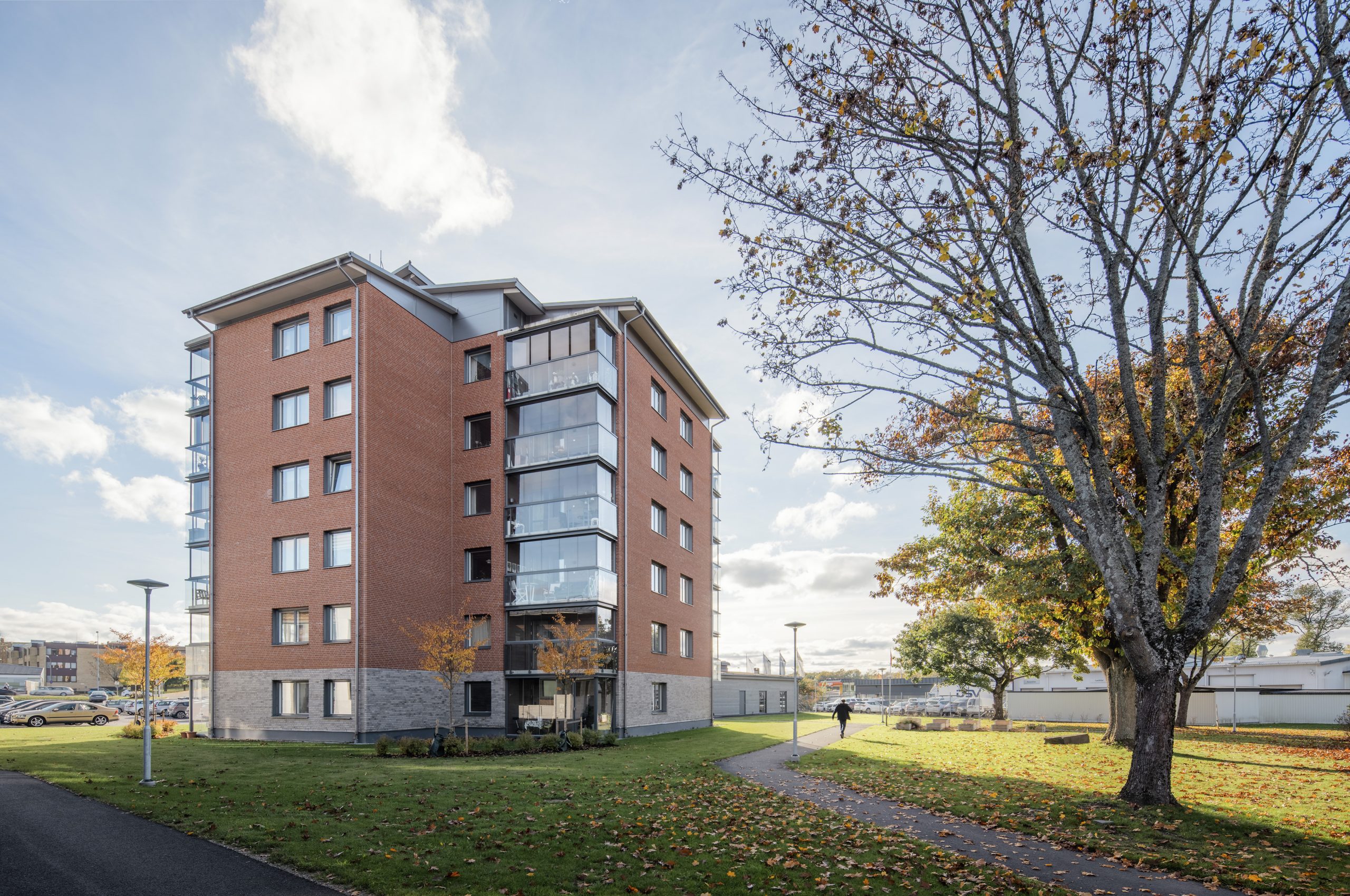 Investor: Olofstromhus
Location: Östra Storgatan, 293 33 Olofström, Sweden
Net floor area: 3823 m2
Realization: 2019-2020
Team: Maciej Taczalski, Karolina Taczalska, Mateusz Cyganek, Bartosz Kaciupski, Alyona Shpakova, Marcelina Panak
The first project implemented by the studio in Sweden involves the construction of a complex of multi-family residential buildings in Olofström. It's currently the largest investment in the region, being built in cooperation with the general contractor, F.B.I. Tasbud. The seven-storey buildings were designed in prefabricated technology, their architecture is characteristic of Scandinavian countries. The façades were designed with attention to detail and selection of materials. The use of clinker bricks and wooden façade panels emphasizing the rhythm of the balconies allowed the buildings to fit neatly into the surroundings.
The complex contain 54 apartments of various sizes and structures, together with common spaces and technical infrastructure. Particular attention was paid to adapting the buildings to the requirements of the elderly and people with physical disabilities. All apartments have spacious balconies or terraces.