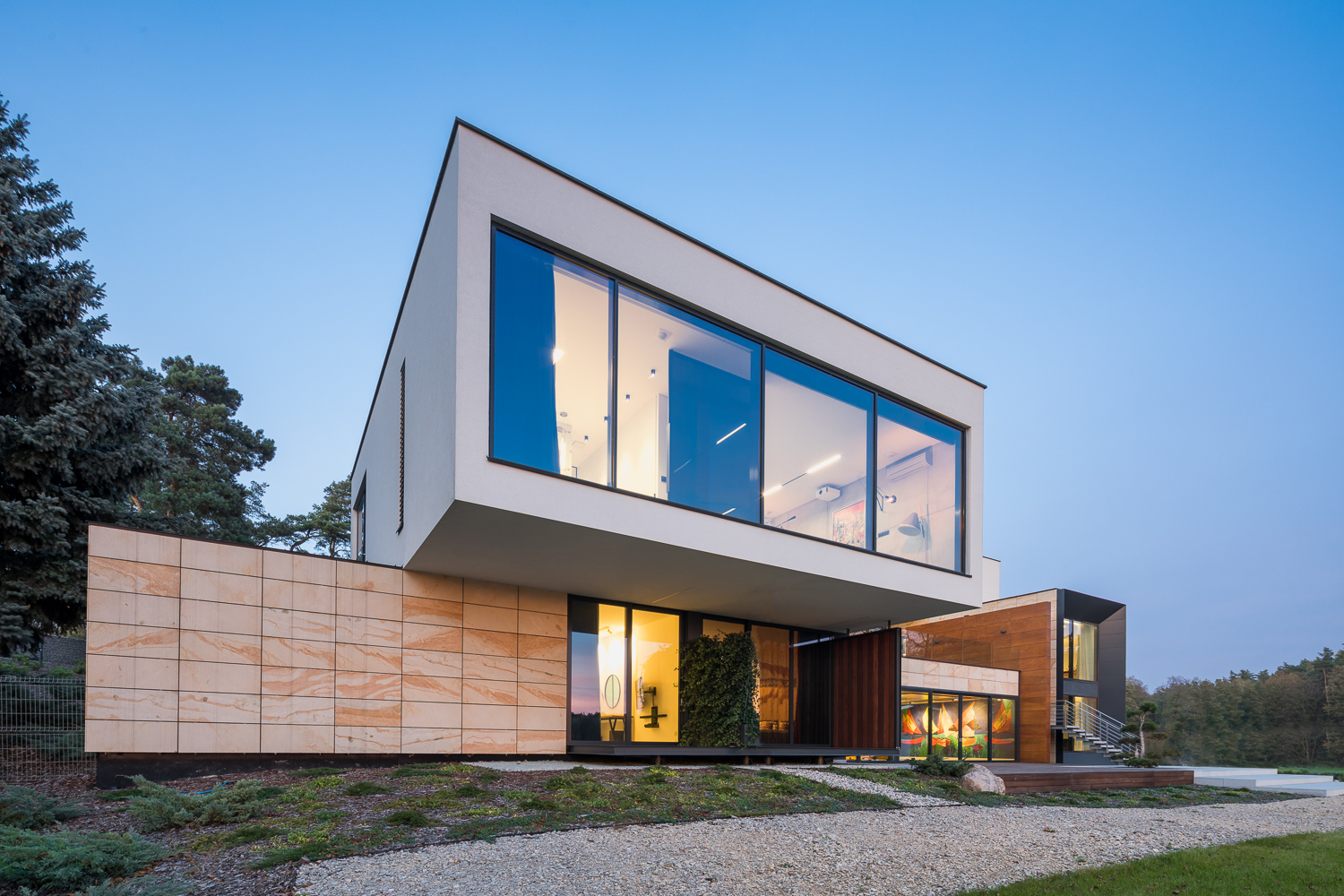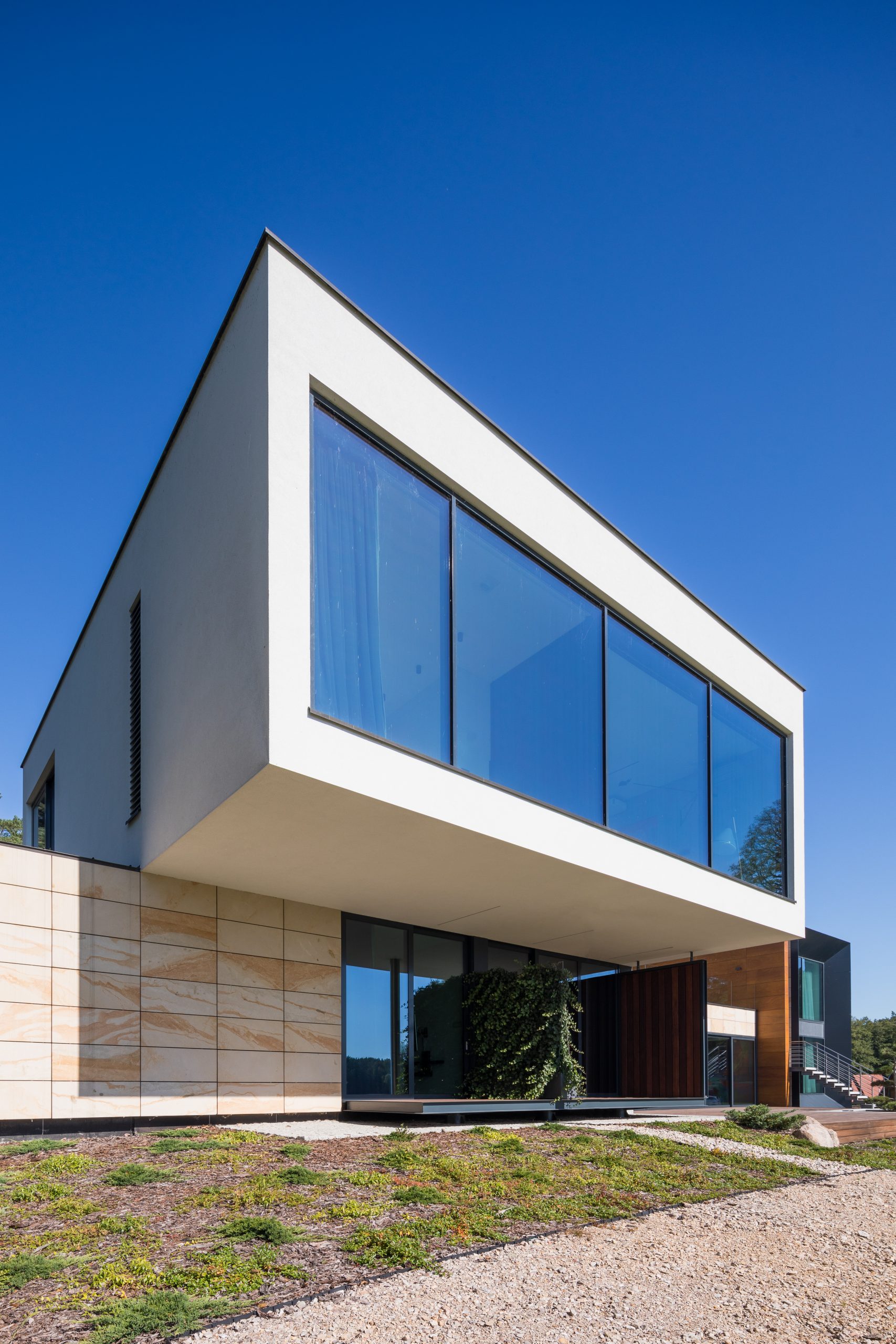 Investor: Investhol sp. z o.o.
Location: Ślesin
Area: 10 994 m2
Usable area of ​​the center with a hangar: 1 783 m2
Realization: 2018 r.
Team: Marek Solnica, Maciej Taczalski, Karolina Taczalska, Ewa Basny, Sebastian Zieliński, Łukasz Wawrzyniak
The construction of a camping center located in Ślesin on Ślesiński

Lake assumed the creation of a modern and intimate complex of facilities with a recreational and tourist function, directly related to the lake. The former center of Ślesin consisted of Brda type camping houses and a non-functional building of a hangar for water equipment, located in the vicinity of the floating piers. The three-storey main building of the resort was designed with particular regard to the existing terrain, on a natural slope. The building cuts into the escarpment stepwise, creating a representative terrace layout from the lake side and an intimate two-story entrance zone with a wide view of the lake. Two wings were designed to house the apartments and a connecting part, overhanging the recreation area, with standard rooms. Thanks to the glazing of the recreation area and the possibility of opening the entire glass wall, the building gains lightness, offering guests unforgettable views. From the recreation area you can go to the spacious observation deck and go down directly to the area. Beautiful views were the reason for designing the southern façade as practically completely glazed, which allows for indirect contact with nature. The body of the building has been enriched with terraces accessible directly from private apartments, a common recreation area and a swimming pool located on level -1. Subdued colors were used, referring to the surroundings, with a finish made of wood and natural stone. The project was created in cooperation with PUiA Marek Solnica.