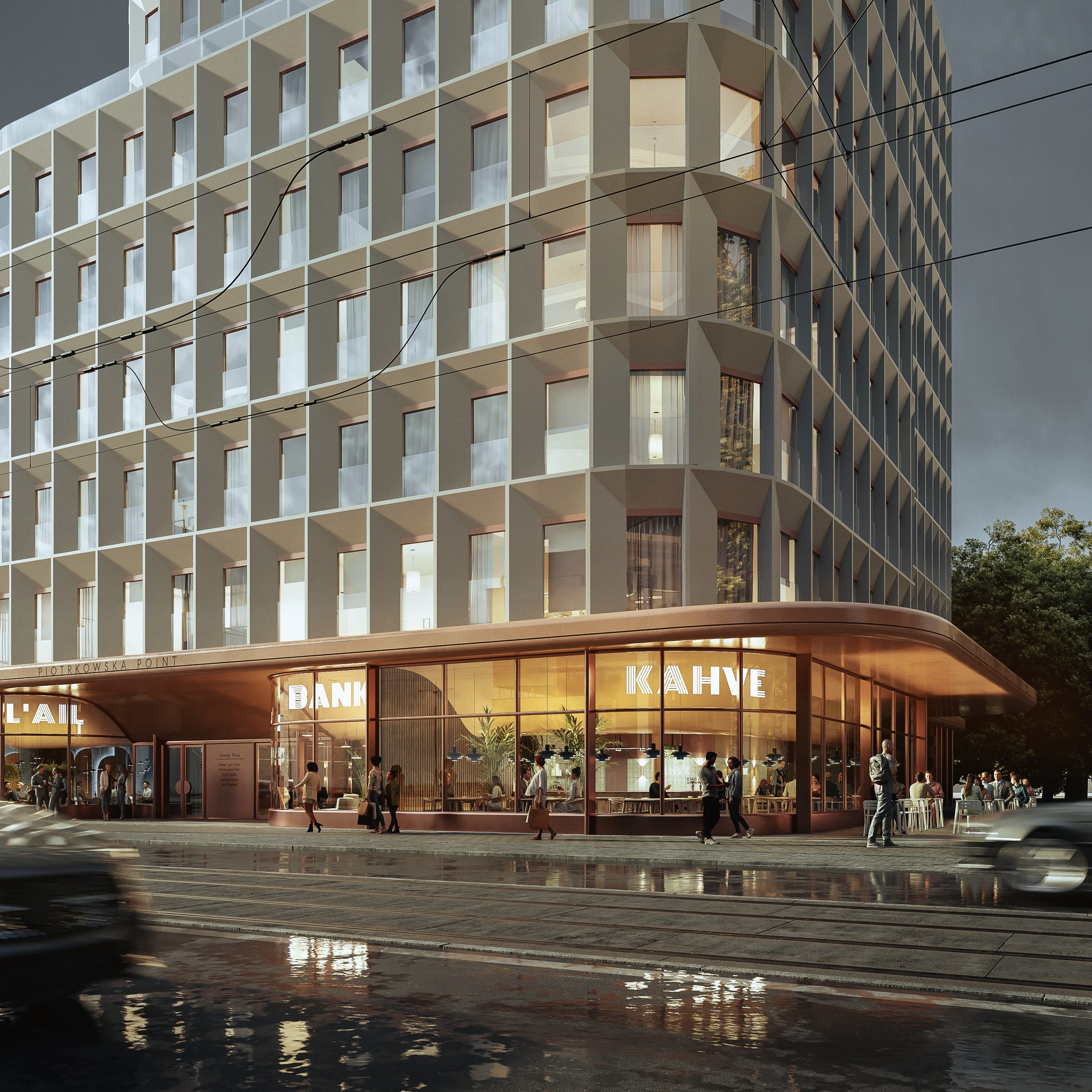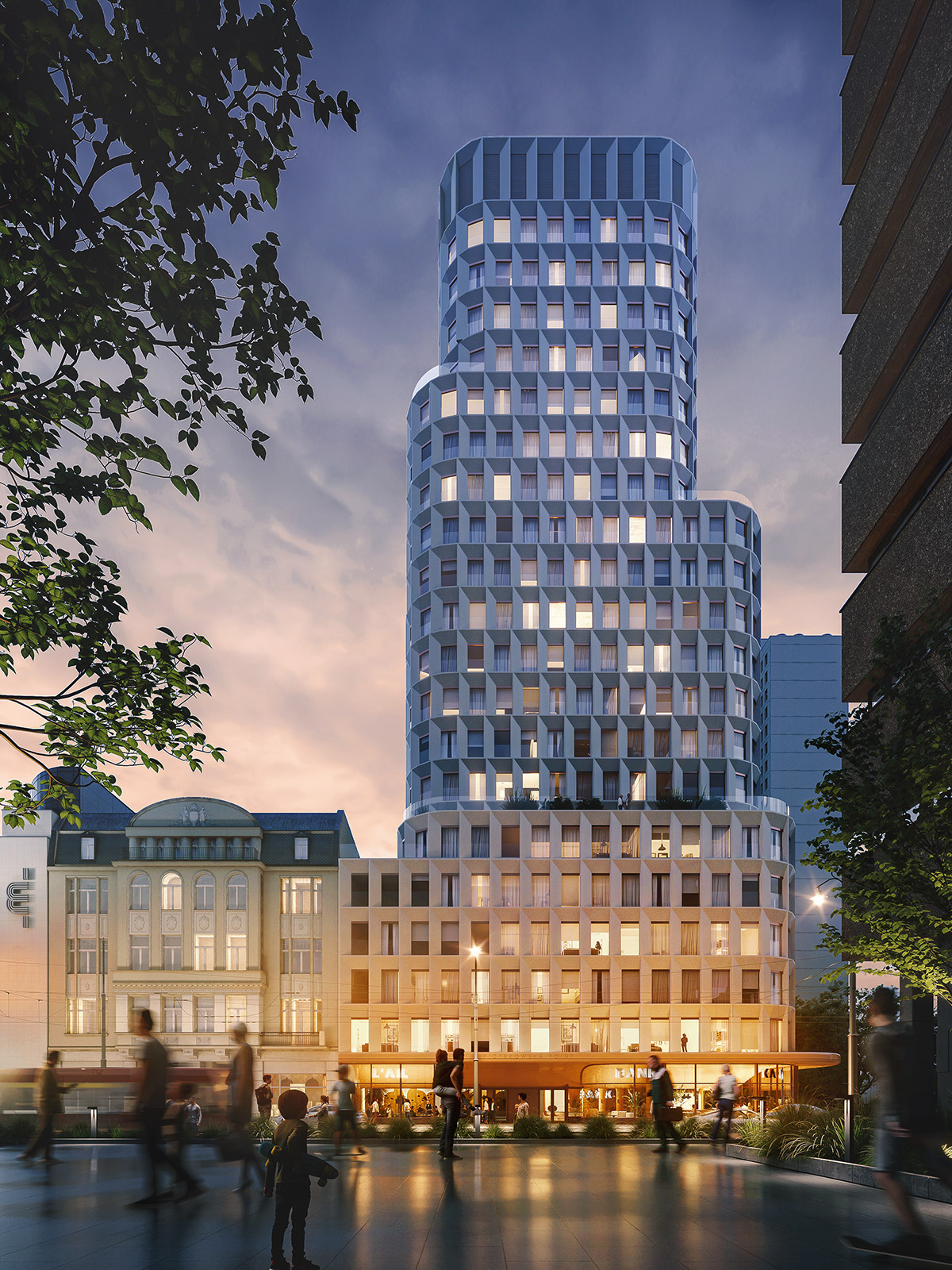 Mixed-use development at 166/168 Piotrkowska Street
Location: Łódź, ul. Piotrkowska 166/168
Design Team: Maciek Taczalski, Karolina Taczalska, Mateusz Cyganek, Marta Brycht, Katarzyna Dominiak, Adriana Gruchała, Marcin Woźnica
The primary notion while working on Piotrkowska Point was to design a representative, iconic facility of high aesthetical value, with particular emphasis on architectural and urban relationship. Over twenty-storey high tower has a chance to become a landmark at one of the most important communication junctions in Łódź, at the intersection of Piotrkowska Street and Piłsudskiego Avenue. The elegant shape of the building is the result of a synthesis of design ideas based on visual analysis and conservatory agreements.
The building sits within the frontage of Piotrkowska street and was designed with regard to the height of the ridge if the mansard roof of the neighbouring building, which is the last relic of the historical built-up area, known in Łódź as a "monument to the tenement house", thanks to an artistic event organised in 1981 by "city office" group. The five-storey façade has been arranged with particular emphasis on highlighting the elevated ground floor, topped with a distinctive curved roof. The publicly accessible services located here, such as gastronomy will have a city-forming quality and contribute to the revival of this part of the city. Thanks to the high aesthetic value of the building, the famous unicorn statue – a symbol of Łódź, standing in the adjacent square, will gain an appropriate architectural setting.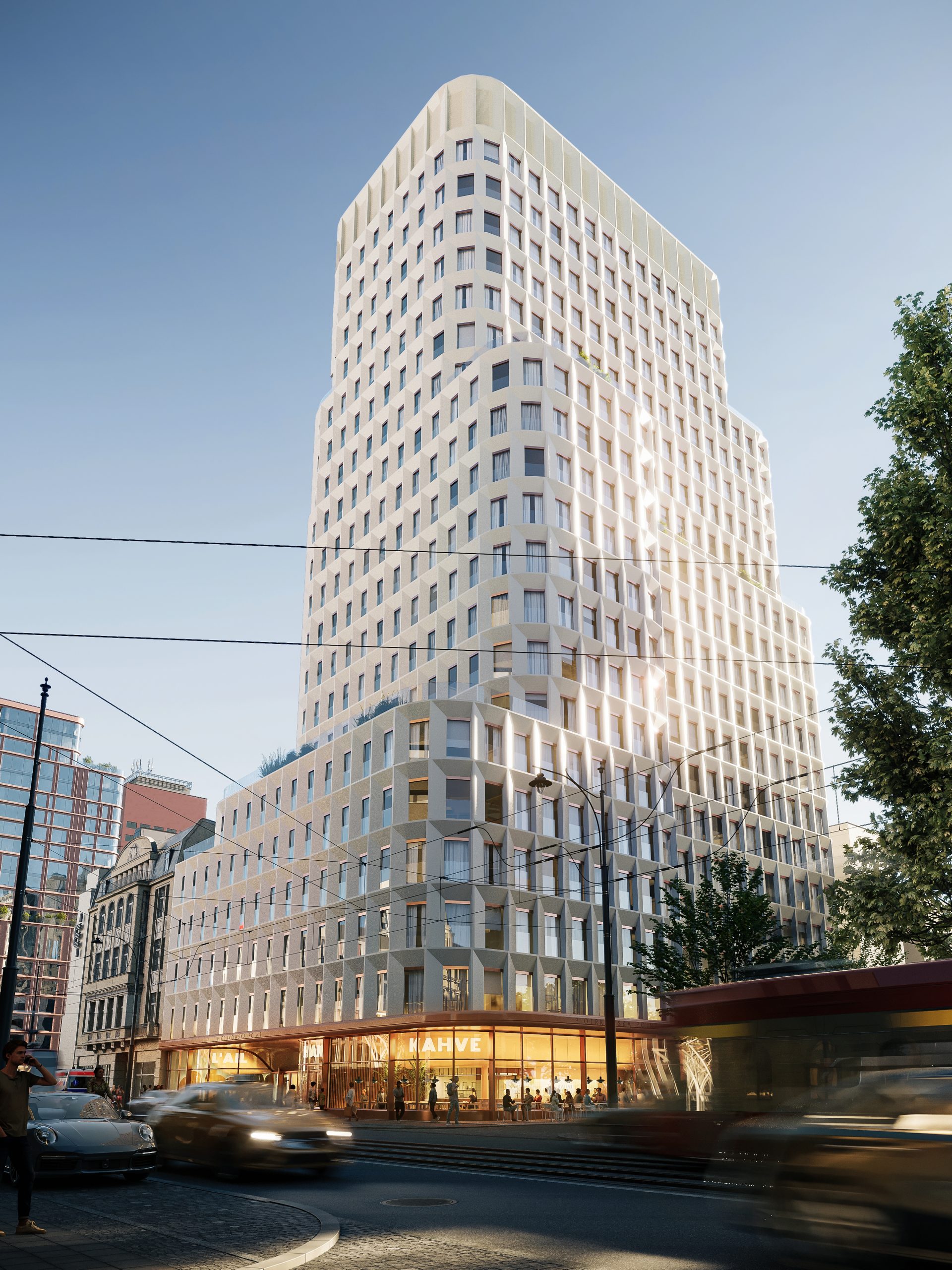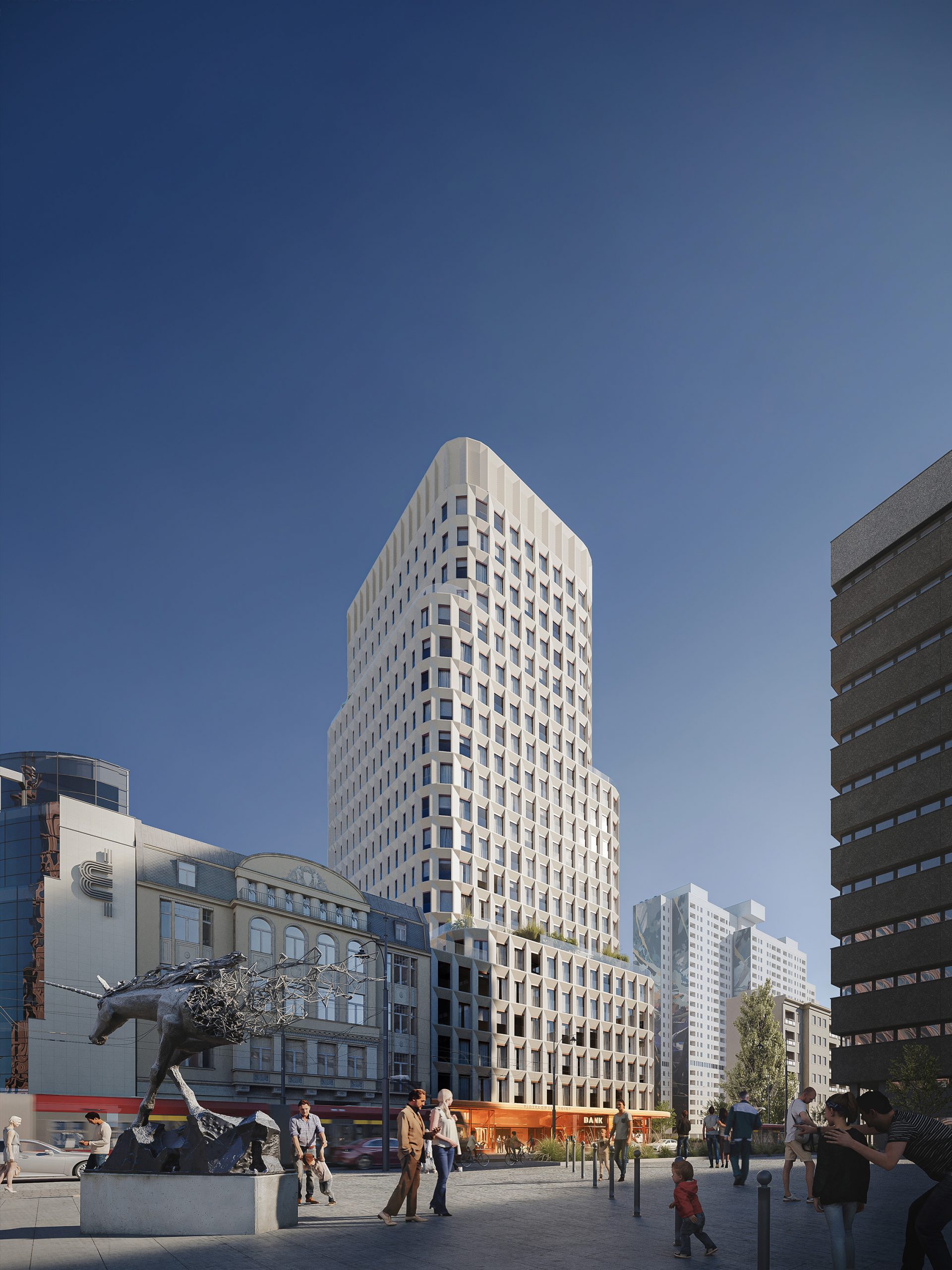 The body of the building has been retracted above the frontage level and its height adjusted to match the height of the Central building on the other side of the Piotrkowska Street, allowing to maintain the compositional coherence of the structure itself and keeping the view of Piotrkowska Street facing south, unobstructed. Due to that fact, both buildings correspond with one another, and looking North they form a symbolic gateway to Piotrkowska Street. The investment site is located in the immediate vicinity of the quarter which at the turn of the 1960s and 1970s was designated for the construction of the tallest buildings in the city as the symbol of modern Łódź at that time. The designed height of 72 m relates to the height of the residential buildings at 7 Piłsudskiego Avenue, the so-called "Manhattan of Łódź".
Floors above the ground floor host residential flats for rent, in line with the current trends in returning to city centres, where communication, service and cultural services are all within close reach. An underground garage is provided for the users of the facility.
The elevation of the building is designed using brightly coloured, high-quality materials. Large, modern glazing is rhythmically divided, by both vertical and horizontal slender fins, tapering to the outside and rounding off at the corners. That form of elevation articulation, alongside with its detailing results in subtle game of light and shadow, changing the building's shape over the duration of the day.